National Reconciliation Week 27 May – 3 June 2023
Click here to read more about the history of NRW and events on around the country

Today's the day!

On this day, six years after we issued the invitation of the Uluru Statement, we are asking you to help spread the invitation so more Australians can hear it.

Let's Read it, Say it, Record it, Share it!Read it: It's a really powerful way to understand why First Nations Peoples have asked for a Voice. Follow this link to read the Uluru Statement.

Say it: Say it out loud to your friends, family or workmates over your morning cuppa or at your staff meeting.

Record it: Video is a great way to spread the message further. Record yourself quoting your favourite passage from the Statement and tell us why you accept the invitation.

Share it: Get loud! Share your video and/or use the social tiles we've created for you here. Let's flood social media with the anniversary message (don't forget to tag @ulurustatement so we can share your posts too).Today we will spend the anniversary with other First Nations leaders with the Mutitjulu Community at the base of Uluru. Six years ago, our Anangu brothers and sisters welcomed us to this place and gave us the gift to use Uluru in the name of our invitation, the Uluru Statement from the Heart. From that day to this, in all that we do, we seek to honour and repay their faith in us and in the Statement.




And today you can help us too, by sharing the invitation far and wide through your networks.

As the referendum bill continues to be debated in the Parliament this week and politicians all have their say, let's get loud with the Uluru Statement – we know it will help bring more people on the journey with us.

Thanks again for everything you do!
Professor Megan Davis
Co-Chair Uluru Dialogue
Patricia Anderson AO
Co-Chair Uluru DialogueAuthorised by Geoff Scott, The Uluru Dialogue, Kensington.Want to change how you receive these emails?
You can update your preferences or unsubscribe from this list.
News across NSW from Reconciliation NSW- National Reconciliation
27 May – 3 June
National Reconciliation Week 2023 is Here!

Hello to our existing and new members!

National Reconciliation Week 2023 has arrived, with countless organisations and community groups working tirelessly to deliver a great week of events and content to encourage all Australians to Be a Voice for Generations.This week provides a great opportunity to commit to year-long action to progress reconciliation in tangible ways in our everyday lives – where we live, work and socialise. Take the time to deepen your understanding of our shared histories, cultures, achievements, and the work that still needs to be done. And importantly, we are asking each of you to use your voice – have conversations with people in your sphere of influence: with family, friends, neighbours, at the office, the sporting club or pub, about why reconciliation is important to you, and to future generations of Australians.There are so many events happening across the country to get involved with, so show up to your local event to hear and support the voices of Aboriginal and Torres Strait Islander peoples. Be sure to check out the events calendars on both the Reconciliation NSW and Reconciliation Australia websites.Looking after one another:A reminder that this time of the year between NRW and NAIDOC weeks is normally a burdensome time for Aboriginal and Torres Strait Islander peoples as they bear additional cultural load and responsibility to contribute to events and education activities. In 2023, the upcoming referendum, the increasing politicisation of the debate, and an increase in misinformation, divisive campaign and media tactics may be causing an unusually high workload/stressors on many of our Aboriginal and Torres Strait Islander friends, colleagues and partner organisations.We are asking all of you, as members of the Reconciliation Movement, to reach out, step up, and show your support, and let them know that you're here and ask: "R U Ok?" and "How can I help?" because we're in this together.In allyship and unity,Tristan Tipps-Webster, CEO, and the Reconciliation NSW TeamRec NSW events calendarRec Australia events calendarRec NSW News & UpdatesReconciliation NSW's 2023 National Reconciliation Week
Breakfast. Its not too late to Register




Reconciliation NSW is hosting the 2023 NRW Virtual Breakfast with partner Baker McKenzie to present a powerful keynote presentation and panel discussion of changemakers from diverse sectors, including:

Keynote Speaker: The Hon David Harris, MP, Minister for Aboriginal Affairs and Treaty, Minister for Gaming and Racing, Minister for Veterans, Minister for Medical Research, and Minister for the Central CoastPanel Facilitator: Dr. Catherine Keenan, AM, Executive Director and Co-Founder Story Factory, Board Member, Reconciliation NSW Panelists:Kishaya Delaney (Wiradjuri), Uluru Youth Dialogue Representative, and Pro Bono Solicitor, Herbert Smith FreehillsMohammad Al-Khafaji, CEO, Federation of Ethnic Communities' Councils of Australia (FECCA)Aunty Glendra Stubbs (Wiradjuri), OAM, Elder in Residence for both the Jumbunna Institute at UTS, and knowmore Legal ServiceOrganisations, Local Councils, Schools and Local Reconciliation Groups from across the state will be tuning in to watch, hosting their own events concurrently. If you would like to purchase access to this event for your organisation, you can still register until 6:pm 29/5/2023 by clicking the button below.

If you're in Sydney, you can also choose to attend in person events hosted by Local Reconciliation Groups Sutherland Shire Reconciliation Group and ANTAR Inner West. featured in this newsletter. NSW 2023 Reconciliation BreakfastCommunity Info Session: Voice, Treaty, Truth


We are inviting residents near Leura in the Blue Mountains to come and enjoy some morning tea with the team from Reconciliation NSW to learn about the Uluru Statement from the Heart, the upcoming Referendum on the Voice, and the pathway to treaty with Aboriginal communities in NSW. These are important and timely conversations in the lead up to the Referendum and with NSW's announcement of a state-based treaty. Come have a chat and ask any questions you have!

Whilst you are there, you can also view the beautiful 2021 Schools Reconciliation Challenge Exhibition: Under One Sky: Yesterday, today and forever, featuring finalists from Reconciliation NSW's annual art & writing competition for students across NSW and the ACT to reflect through art on Aboriginal and Torres Strait Islander perspectives, cultures and stories. Places are limited and bookings are required. The exhibition will be at Everglades House for coming weeks, so make sure you visit this beautiful exhibition of student art and writing.Book Community Forum & Exhibition Tickets!Reconciliation NSW Voices for Change


Stay tuned to our socials throughout National Reconciliation Week. Each day we will introduce a different voice that is advocating for change to create a better, fairer and more socially just Australia. To commence the week we introduce Reconciliation NSW Patron, Aunty Joan, a Wakka Wakka Elder and champion of reconciliation. To hear what Aunty Joan has to say visit our Instagram or Facebook page. Please like, tag and share!General news and updatesTranslated NRW 2023 Theme posters now available
Information about the NRW Theme for 2023 for culturally and linguistically diverse communities in Arabic, simplified and traditional Chinese, Greek, Italian, Korean, Punjabi, Spanish, Thai, and Vietnamese languages, about reconciliation, National Reconciliation Week, and the 2023 theme are now available.Great for starting the conversation in communities! Translated resources How to learn more about the Voice



The National Indigenous Australians Agency has launched a refreshed Voice website that is the perfect place to go to learn more about the Voice and upcoming 2023 referendum. On the website, you can find information on the Voice design principles, the history of the Voice, the referendum question and constitutional amendment, and how a referendum works.

The website includes Voice fact sheets, articles, and resources that can be printed for your own campaigning. A new information booklet 'Recognising Aboriginal and Torres Strait Islander peoples through a Voice' has been released. The booklet provides information about:
• the Voice
• the Constitution
• the referendum
• the proposed referendum question and constitutional amendment
• the principles of the Voice
• what would happen after a successful referendum. Read the Voice information booklet. Find Out More Message to racists: "We will wear you down with our capacity to love."It is with sadness that we acknowledge the lead up to National Reconciliation Week has been a stark reminder that our nation is sorely in need of structural reform. Stan Grant was forced to concede defeat against a system that is broken. One that has repeatedly failed him and other Aboriginal and Torres Strait Islander Peoples across the country.During his farewell to Q&A he told the world he was down. Racism had got him down but he will get back up again.He said "you can come at me again and I will meet you with the love of my people. My people can teach the world to love. As Martin Luther King Junior said in his struggle, 'we will wear you down with our capacity to love.' Don't mistake our love for weakness, it is our strength."In times of struggle it is love and respect that helps those in need to persevere. It is so important that we all stand with Stan Grant and with all our Aboriginal and Torres Strait Islander colleagues. Thank you for meeting us with kindness and love, your generosity is what helps us to strive for a better future.#IStandWithStanWatch Stan's Final Message5 things you should know about systemic racism See IndigenousX's contribution to the conversation on systemic racism, as "Far too few people have any understanding whatsoever of what racism is, let alone what systemic racism is. So, we thought we'd share a little wrap up to help." Systemic Racism refers to how ideas of white supremacy or superiority are captured in everyday thinking at a systems level.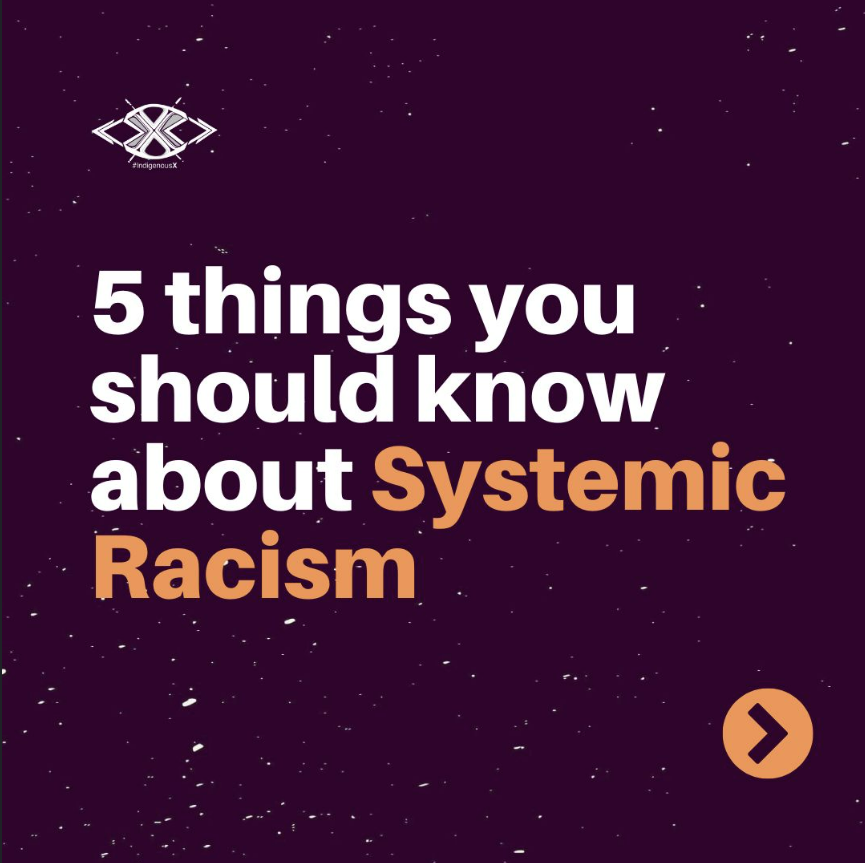 IndigenousX Provides Anti-Racism Training – Click Here for More Information Mob suffer from ongoing institutional racism

Hannah McGlade, Aboriginal Australian human rights lawyer. Photo: Conor Lennon. Image source: UN News.

Hannah McGlade is a representative of the Kurin Minang Noongar people at the Permanent Forum on Indigenous Issue"Australia now is not the country I grew up in, when openly racist, derogatory language was used. But there's more coded racism now. For example, the terribly sad issue of Aboriginal child sexual abuse is used as an excuse for removing children from their families.There's a lot of resistance to our rights being recognized, even the right to have our own national indigenous body, which should not be argued about in this day and age.In some ways our rights situation is getting worse, according to the Government's own data. We're seeing more incarceration of Aboriginal people; more Aboriginal children being removed from their mothers and families, increasingly to non-Indigenous families where they lose their cultural identity; and we're seeing more Aboriginal suicides as well.These are the shocking, ongoing impacts of colonization and we know that systemic and institutional racism and discrimination is a key driver of these issues.Full Article NRW EventsNational Reconciliation Week is stacked with events and opportunities for you to participate locally and use this week as an opportunity to show up for reconciliation.



Join the UTS panel discussion during Reconciliation Week and learn how we can be a voice for reconciliation in our everyday lives. UTS Library and the Student Learning Hub are partnering with Koori Kinnections(External link) to bring you a series of drop-in talk sessions centered around this year's Reconciliation Week theme: Be a Voice for Generations.This event is an opportunity to learn more about topics related to the implementation of the Uluru Statement from the Heart and discuss how we can create a more just, equitable and reconciled country for all.UTS Reconciliation Week will be hosted in-person and online on Monday the 29th of May.No registration required. Simply drop in anytime between 12pm and 3pm to sit, chat, draw and
listen. Read more



SRC Art Exhibition Launch!Finalist artworks from the 2021 Schools Reconciliation Challenge Under One Sky: Yesterday, Today and Forever Exhibition will be at exhibited at Everglades House & Gardens in Leura for the next few months. Come join us for the Launch event on Monday 29th May from 1:00pm. Light refreshments will be provided. Where: Everglades House & Gardens, Leura
When: Launch event – Monday 29 May
Exhibit displayed from Monday 29 May – Monday 24 July
Time: Launch Event from 1:30pmWe Hope To See You There!

Sorry Day Stolen Generations Community GatheringThe Coota Girls Sorry Day event is a chance to gather with community and commemorate members of the Stolen Generation. It is a day for all to enjoy, there will be LIVE music, speakers and entertainment as well as cultural workshops and activities!

Where: Tarpeian Lawn Royal Botanic Gardens, Gadigal Country
When: Saturday 27 May
Time: 10am – 2pm
Community Picnic ,This is a Free Community BBQ picnic day with some cultural aspects. We'll meet at Burnum Burnum Sanctuary Reserve next to the Woronora River. It is a friendly gathering for all people both First Nations and Non-First Nations people. Please bring a hat and sunscreen and a picnic rug/chair. We will provide a sausage sizzle about 1pm and some cultural activities. Where: Meet at Burnum Burnum Sanctuary Reserve
When: Sunday 28th May
Time: 11:00am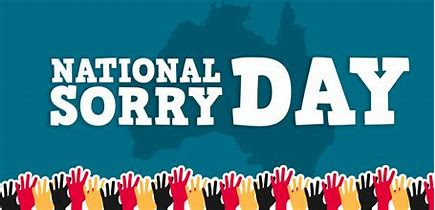 National Sorry DayPlease come and join Aboriginal Support Group Manly Pittwater (ASGMP) for a full day of commemorating Aboriginal culture and history. Cultural music, arts and craft for kids, guest speakers and cultural dance performances and much more! Where: Mona Vale Memorial Hall
When: Sunday 28 May
Time: 1:30pm

We hope to see you there!
Understanding the Uluru Statement from The HeartJoin Professor Robynne Quiggin, Professor Lindon Coombes, Dr Harry Hobbs, The Hon. Professor Verity Firth AM in a discussion during Reconciliation Week and learn how we can be a voice for reconciliation in our everyday lives.This event is an opportunity to increase your understanding of the Uluru Statement from the Heart principles, implications of constitutional reform, and discuss how we can create a more just, equitable and reconciled country for all.

Join ONLINE on The 29th of May from 10:30am.RSVP
Virtual First Nations Film FestivalA five-day festival dedicated to strengthening Indigenous storytelling and voice. The First Nations Film Festival 2023 is a ground-breaking film festival that brings filmmakers, artists, and community together to engage in meaningful discussions online. Purchase your ticket to see You Can Go Now documentary by Richard Bell, Alick and Albert by Douglas Watkin, The Lake of Scars by Bill Code and Uncle Jack Charles and series of First Nations short films and We Are Still Here.This event will be starting on the 30th of May and Finishing 3rd of June Online, three-time sessions each day: 1pm, 7pm and 10pm.Learn More
National Reconciliation Week Virtual Breakfast Event
Sutherland Shire Reconciliation
Sutherland Shire Reconciliation will be hosting a livestreamed breakfast event of Reconciliation NSW's NRW Virtual Breakfast on Wednesday 31st of May from 7-9am. The livestream will include an exciting panel discussion and keynote address. Come and join us at Kirinari Aboriginal Hostel, 340 Box Road Sylvania. We will provide bacon and egg rolls and juice. Where: Kirinari Aboriginal Hostel, 340 Box Road Sylvania
When: Wednesday 31st May
Time: 7:00am-9:00amIf you are interested in attending, please book by emailing

[email protected]
Join ANTAR Inner West as they tune in for Reconciliation NSW's NRW 2023 Virtual BreakfastThe NSW 2023 NRW Virtual Breakfast will feature a Welcome to Country, a powerful keynote presentation, and a multigenerational panel discussion with changemakers from diverse sectors. We all have a responsibility to harness the current momentum of the reconciliation movement. The annual NSW Reconciliation Breakfast inspires individuals and organisations to make a difference within their spheres of influence, and to continue the learning journey of First Nations cultures and perspectives.
Where: Café de Vie, 41 Rochester Street, Homebush 2140
When: Wednesday 31st May
Time: 7am – 9amRSVP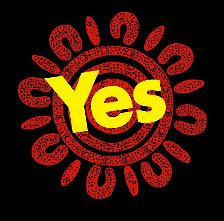 Community Information Stall for The Voice ReferendumPlease Join Hornsby Local Aboriginal Group at Hornsby Mall for a community information stall for the voice referendum accompanied by Gawura Cultural Immersions performance on the
2nd of June from 10:00am – 1:00pm.We hope to see you there!

Image by Yes23au
Mabo DayJoin the University of Sydney's celebration of Mabo Day with a keynote from Merwez Whaleboat, actress (Mabo, The Darkside) and niece of Uncle Kioki Mabo, as she shares her personal and family story.

Where: Business School Lecture Theatre, B2010, Abercrombie Building Cnr. Codrington and Darlington Sts Darlington
When: Friday 2nd June
Time: 10:30am-12:00pm
Image by Thirrilli Tickets
Singing up CountrySinging up Country event showcases First Nations musicians. We begin with a smoking ceremony at 3:45 pm. Then enjoy soup, bread, music and storytelling. Finishing at 8.30pm.TICKETS: Full Price $55; Pensioners and Students $35;
Children Under 16 free.

Where: St Anthony in the Fields Church 46 Myoora Rd, Terrey Hills NSW
When: Sunday June 4th
Time: 3:45pm onwards

Image by Singing up Country.Tickets
Walking Together ProjectCo-creators Nicole Laupepa and Jacqui Parker invite the community to come and learn more about the Uluru Statement From the Heart and the upcoming Voice to Parliament referendum at the Walking Together workshops. The workshop facilitates knowledge, understanding, and a sense of purpose for non-Indigenous Australia to walk together with First Nations people. Immerse yourself in thought-provoking artworks, engage in meaningful conversations, and embrace the power of unity. This event promises to be a memorable experience for all.Where: Mosman Art Gallery
When: Saturday 8th June
Time: 6:00pm-9:00pmFree Tickets HereRecNSW Event CalendarActivities
Sea of Hearts Challenge 2023
Join in on this exciting Reconciliation event in this year's Connecting the Dots through Culture Sea of Hearts Challenge!
Find Out More About this Event